BLISSFUL & TIMELESS OLDIES
Sachin Dev Burman-'The Inimitable Maestro'-whose voice itself was an instrument:

Born on October 01, 1906 in Comilla, Bangladesh and died on October 31, 1975, Sachin Dev Burman was a scion of the princely family of Tripura, now a state of India. His royalty is reflected in his unmistakable unique yet simple style of singing which holds the listner spell bound. Classical training was given by his father, sitarist and dhrupad singer Nabadwipchandra Dev Burman and later by Ustad Badal Khan as well as by Bhishmadev Chattopadhyay. Early work for radio was based on East Bengali and north eastern folk-music. In early 30s, he made a reputation in Bengal as a singer of folk and light classical music and sang at the Allahabad Sangeet Sammelan (Music Conference) in 1935. First record was of a Nazrul Islam composition, leading to a long and productive relationship with the writer and composer. His debut in film singing was for Pankaj Mullick in Atorthy's 'Yahudi Ki Ladki'(1933) but the songs were scrapped and re-sung by Pahadi Sanyal. First film as a singer was Tinkari Chakraborthy's Sanjher Pidim (1935). He also acted in Dhiren Ganguli's 'Bidrohi' (1935). He was music director from 1939 till his death. His famous compositions in the film 'Aradhana','Guide','Amar Prem' etc. are very prolific yet soul touching. His regal and intoxicating voice sounds as if a very harmonious instrument is being played. His compositions had a unique sense of spiritual 'nirvana'. His simple yet soul touching use of instruments is nothing short of meditative trance. The few songs he ever sang are timelss, intoxicating and ever fresh, each carrying a deeper meaning of life. All his songs are sung gustoso. Each song he composed, directed or sang himself fathoms one's personal triumphs and tragedies. Lots of other singers have come and gone but nobody touches the soul so deeply than Sachin 'Da', as he was affectionately called. He truly was 'The Inimitable'. Click on the link to listen to some of his memorable songs.
Rare Bengali Gems By Sachin 'Da':
Listen to some of the rare Bengali folk songs sung by 'Sachin Da" himself. You may or may not understand Bengali language. It is still a rare treat just because the maestro sung them himself. His soothing voice is so intoxicating that it knows no boundaries.
Kundan Lal Saigal-'The Unparalleled':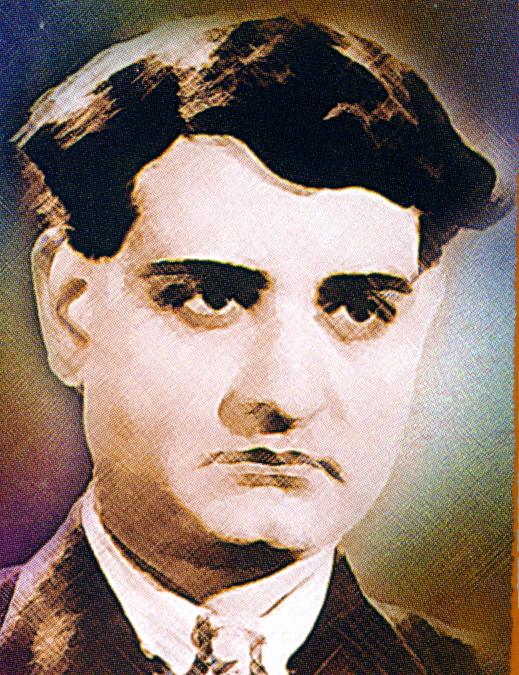 Born in Jammu, raised in Jallandhar(also my birthplace!), India in 1904, died in 1946, at an early age of 42, Kundan Lal Saigal was artistically inclined right from his childhood. He had no formal training as a singer but rose to be an unparalleled legend, later dubbed as "The Nightingale Of India". He also acted in 29 movies spanning over 2 decades, from famous movies like 'Devdas' to 'My Sister'. His code of conduct was complete liberation from rules and regulations. Through his vocal expression, he was assuaging his tormented soul and setting an unparralleled precedent which later became the hallmark and norm of showbiz in Calcutta & Mumbai. No single person has had so much influence on singers, artists, composers, actors and the entire generation of music lovers in India and abroad than Kundan Lal Saigal. Listen to some of his everlasting songs and let your soul be drenched in the skies of love, introspection and unbridled self expression. He is truly 'The Unparalleled' for all times to come.
'Everlasting' Master Madan: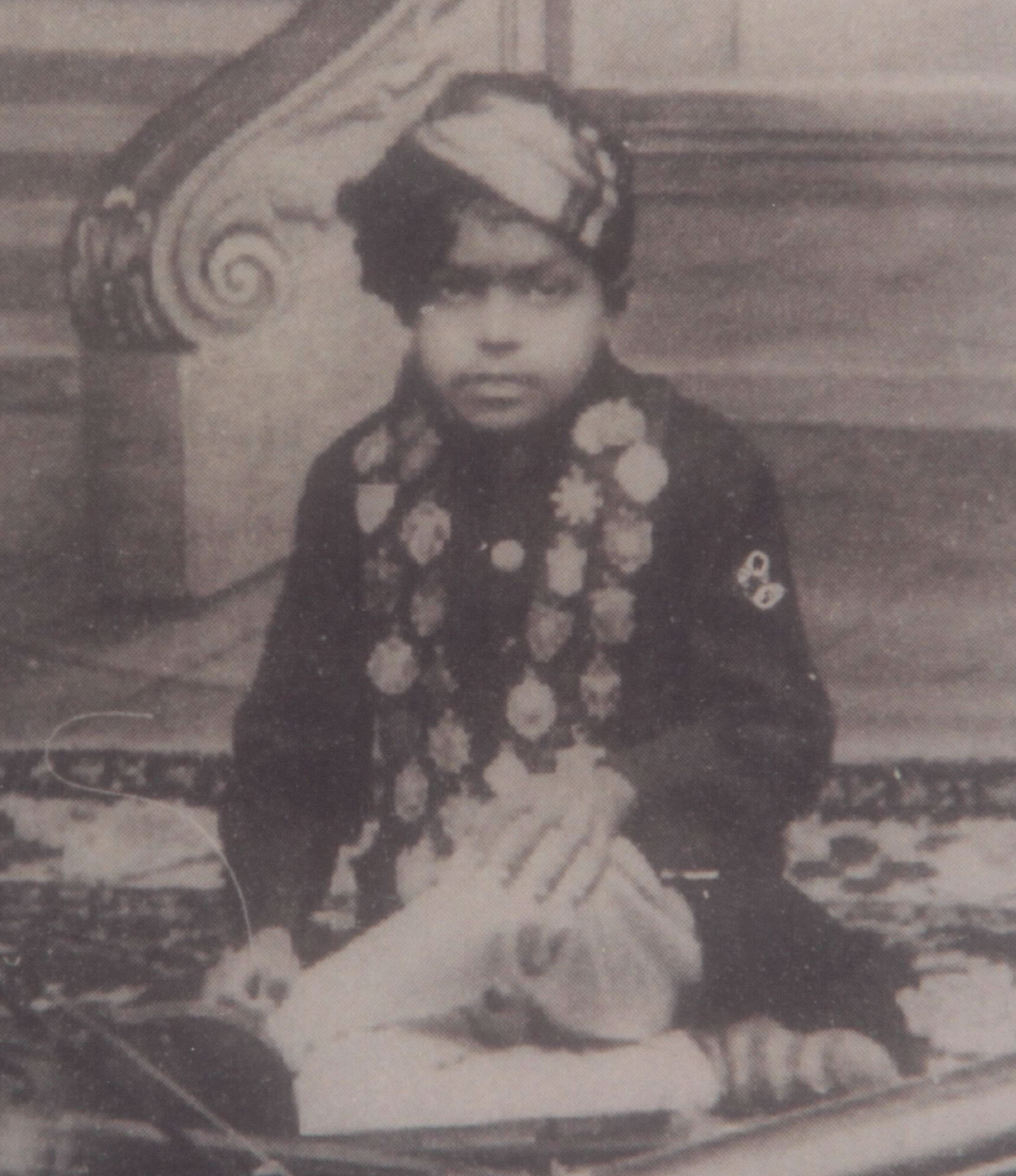 The most promising vocalist Maestro Master Madan, who died at the young age of 14 yrs, sang only few songs which are everlasting and embedded in perfection, unmistakable intonations and deep soul touching. One could only imagine where this young Maestro could have catapulted to, had he lived his normal life span? Of the eight songs he recorded in his short life, only two Gazals are available now. These are the famous,"yuu.N naa rah rah ke hame.m ta.Dapaaiiye" and, "hairat se tak rahaa hai". These were written by saaGar nizaami and set to music by Amaranaath, elder brother of the duo Husanlal-Bhagatram. Hiralaal was on tabala and Master Madana's elder brother Master Mohan was on violin. During 1966-69, these songs were played again and again in common room of Bhatanagar Hall of Panjab University.

Master Madan was born of Mrs. Puran Devi and father Amar Singh, on December 28, 1927, in Khanna, a village in District Jallandhar of Punjab. He sang in public for the first time when he was three and a half years old, in a rally arranged by Dharamapur Sanatorium. He sang, "vandan he shaaradaa naman karuu.N" in raag mishrit kaafii. The audience was spell bound and on their insistence, he sang two more raags. He was given many gold medals right there and then. After that he and his elder brother toured all over India and collected many prizes from the rulers of many princely states. They sang in the famous Haravallabh Mela of Jallandhar City and later in Shimala. Apparantely, in the Shimala Sammelan, Diinaanath Mangeshakar had also come but thousands were eager to listen to Master Madan.

Master Madan was a very religious child and spoke very little. During the night, he would just sit in padmaasan position and do jap maalaa. He was educated at Sanaatan Dharam school in Shimala and later in Hindu College in Delhi. His musical education was provided by his parents as well as many well-known music teachers of the day. At the age of eight, he was a famous radio singer, singing mainly on Delhi radio station on Alipur road. Master Madan was a disciple of Sant Kaleraanvaale, a famous guru in Panjab. Apparantely, the Sant foretold of Master Madan's untimely death at a young age. In one of the gatherings of the Sant, Master Madan sang 'raag jaunapurii' with such great concentration that people claimed to see the raaginii herself dressed in beautiful garb. When he sang 'bhairavii' though, Jaunpurii disappeared. This incident was duly reported by the press. His final public program took place in Calcutta at age 14. He sang, "vinatii suno morii avadhapur ke basaiyaa" for 1.5 hours with such beauty that the public refused to go home and accompanied him to the guest house. One patron respectfully offered Rs. 500, a princely sum in those days, on his feet. Also 9 gold medals were announced by various patrons to be given to him. In those days, gold medals were really made of gold. He returned to Delhi and kept going to the Delhi radio station for about 3-4 months. He started getting sick . Many remedies were tried but nothing helped. In the summer of '42, he went to Shimala, where his forehead, and joints started to shine unusually. He died on June 5, 1942 suffering a great deal of pain. It is suspected that he died of mercury poisoning. He used to go to Delhi radio station canteen to drink milk. It is believed that a jealous singer gave him mercury in his milk. On his death, Shimla closed down and a huge gathering accompanied him on his last journey.

A film producer wanted to cast him as Sant Kabir in a movie. Regrettably, his parents refused to give permission, a decision they regretted later. The few songs including two ghazals he sang are presented to you as a tribute to the age old adage,"the soul lives forever"

The 'Unique' and The 'Mighty' Kishore Kumar":
: Kishore Kumar, the legend was a versatile singer and a man of different moods. Kishore 'Da' was one of a kind, an all rounder. He had a certain passion about life which you can see in his videos. He lived each moment to the fullest extent. It was an entrhralling experience to watch his concert with Lata Mangeshkar in New York several years ago. He was always joking around and making every situation very light. Yet his singing was unmistakably perfect. He sang each and every song gustoso. His own voice was like an instrument. And as destiny would have it, he was associated with Sachin Dev Burman, another unique legend. I salute you Kishore 'Da' for showing people that you can lead a life without any attachment and still emanate a feeling of 'oneness' through your voice. Sir, you truly are 'The Unparalleled', 'The Inimitable' and 'The Everlasting'. May God bless you with peace. He was very 'eccentric'(in a good way), very human, very romantic and always upbeat. He had an overwhelming "Golden Voice" that gave us so many songs that are beyond par excellence. He was 'Inimicable', 'Unparalleled', 'One of a Kind' and yet very human. His voice had the depth, the emotion, the mettle and touching your soul deep down. His death on Oct 13, 1987 left a void that could never be filled. May God bless his soul.
'Evergreen' Punjabi Folk Songs: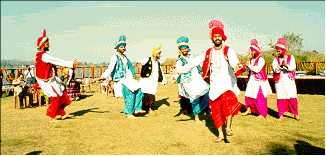 : Most of the Punjabis have grown up with these evergreen folk songs. These are universally sung at almost all occassions. The music and lyrics in these songs are the heart and soul of the great land of Punjab. The collection presented here includes some of the most memorable songs, each remniscent of a unique memory of the histrionics, pride, strength and veracity of the Punjabis.

"Bhajans" : Popular Compilations

"Gurbani" : Popular Compilations

Classical and Unique Ghazals.:Everlasting blissful ghazals are very soothing to the soul and have been around for centuries. Presented here are some of the most memorable collections.

Rajan Sareen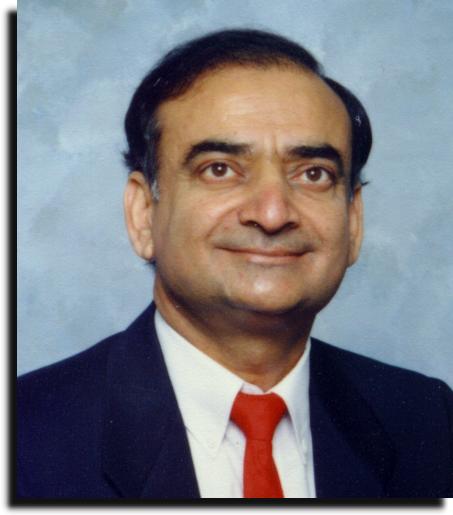 Born in Jallandhar City, Punjab, India, I was always interested in music, singing and socializing. Even though I could not make it as a singer, my interest in singing is as vibrant as it was when I was a young man. I still love to sing, especially to myself and of course at parties. I very strongly believe in ancient Ayurveda even though I was trained in Western medicine. I did write a book called 'Blissful Health' published by Vantage Press, New York, in 1996. Singing gusto so is also one form of meditation. Click on this link to listen to some of the songs, few of which have been composed and written by me !

1.Rajan Sareen-Man Hi Sukh dukh Ka Adhaar(Music:Rajan Sareen)

2.Rajan Sareen-Sita Ram Tana Sat Sangma(Music:Rajan Sareen)

3.Rajan Sareen-Tujh Mein Ram Mujh Mein Ram(Music:Rajan Sareen)

4.Rajan Sareen-Karam Hi Jeevan Hai(Music:Rajan Sareen)

HAVAN-How to perform ?:"HAVAN" is a sacrifice of material offerings to the Almighty. Havan helps to purify the air by destroying injurious bacteria. The hydrocarbons in the 'Samagri'(concoction of chandan, camphor,guggul, cloves, coconut and rice)become oxidized and converted to form alcohol and formaldehydes which are powerful germicides. Nature, too , is providing us with sufficient purification in the form of the Sun and the heat. Havan is a representative imitation of what is going on in the universe.

How To Create Streaming Audio Files?

View My Guestbook
Sign My Guestbook

Suggestions or Requests,E-Mail